The First Singapore Website Awards was a Wrap!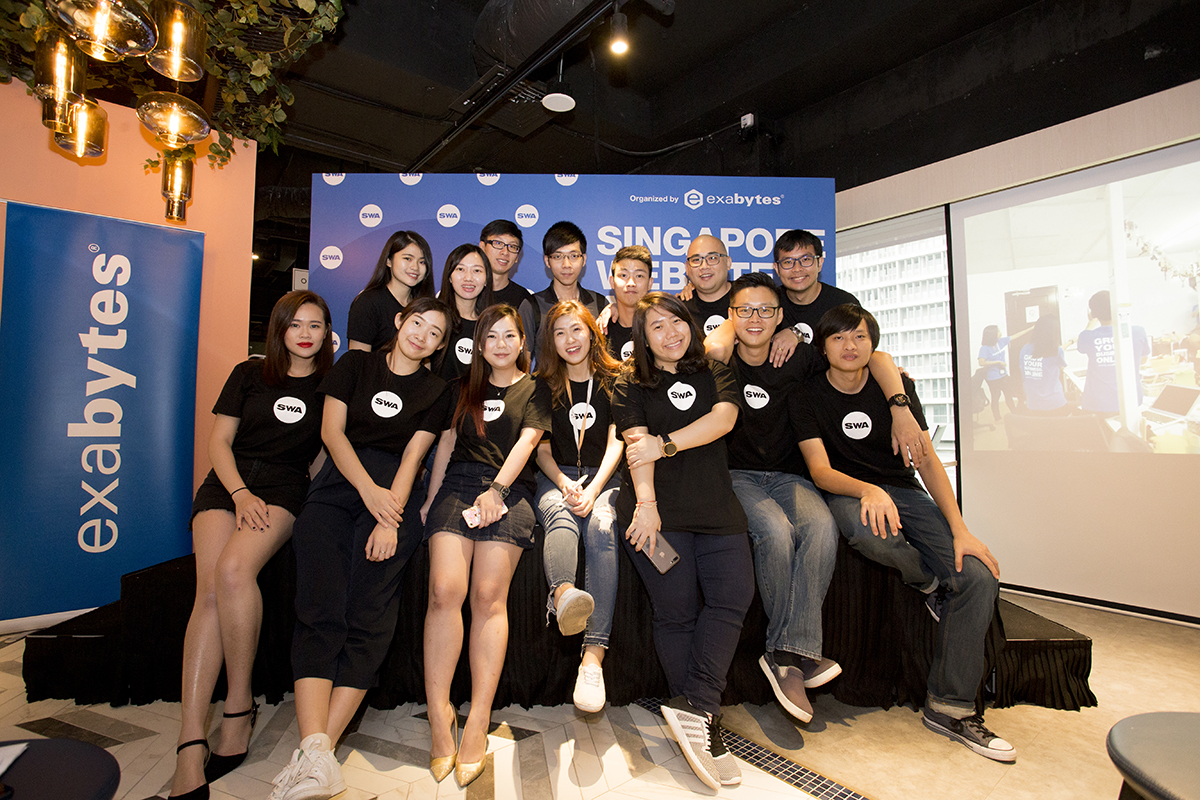 The Winners of Singapore Website Awards 2017 To Become The Trendsetters of Website Design In Years To Come
SINGAPORE, APRIL 21, 2018 — The Exabytes Group, the organiser of the prestigious Singapore Website Awards 2017 (SWA 2017), officially wraps up the Award Presentation Ceremony of the said event at The Dinning Hall by Work Central & FlySpaces today.
Singapore Website Awards (SWA) is the first in the series, seeking to recognise and reward the outstanding performance, talent and effort of the best web developers, web designers and web agencies; and at the same time encourage creativity, sharing and improvement of overall web design quality in the country.
Co-organised by Usonyx & Signetique and sponsored by rhipe and Opensrs (diamond sponsor), and Work Central & FlySpaces (venue sponsor), Lion Pictures Pte Ltd (Videography Sponsor), Jiggee Jon (Emcee Sponsor), Elemental Communication, Social Media Portal, and The Best in Singapore (Media Partners). The Singapore Website Awards 2017 features 3 categories, namely Commercial, Personal and E-Commerce.
Once again, we would like to say thanks to Work Central & FlySpaces to support us by providing their space to organize this ceremony.
Participants are competing for various awards according to the categories they belong to, ranging from the Site of the Month Award, the Public's Favourite Website Award, and the grand prize, namely the Site of the Year Award.
The exciting award ceremony of Malaysia Website Awards 2017 was witnessed by several highly regarded industry experts, veterans and honorable judges:
CHEAM JINN LEUNG – Chief Operating Officer, Design Prodigy Pte Ltd
PAUL LIM – Founder/Director, AStar Success Pte Ltd
Site of The Year Awards
This year, the Site of The Year Award was extremely competitive as several participants were competing neck to neck. The following are the Winners of Site of The Year (Grand Prize) for Singapore Website Awards 2017.
To support the web community even better, Exabytes Network (Singapore) decided to give out the SGD500 of Exabytes credits For Site of the Month Award winners, they are entitled to purchase the products & services they need for their web development for free ; For Site of the Year Award winners, they are entitled to SGD2000 of Exabytes credits!
Congratulations to the Grand Prize Winners of SWA 2017!!
Source/Article: ExaBytes